Worried about how Brexit will affect your business?
Do you import from the EU or export to the EU?
We can help you with
Port Clearance

Customs Clearance

Compliance with Regulations and Certificates

Import Duty and VAT

Transportation and Logistics
Now Brexit day has finally arrived and we formally leave the EU it's even more important to start preparing for the end of the transition period – due to finish on 30 December 2020.  Don't leave it until it's too late – you need to start planning NOW!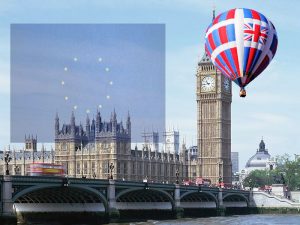 Brexit affects all businesses who trade outside the UK, whether its with Europe or further afield. As we now enter the transition phase with more certainty that we are actually going to leave, like it or not, it is even more important for businesses to act now and get systems in place ready for 30 December 2020.
As trade consultants with experience working in many countries we are increasingly being asked advice on post Brexit trade. Nobody knows what the outcome of the negotiations between the UK and Europe will be but recent events suggest a 'No Deal' is increasingly likely. What does that mean for UK companies currently dealing with Europe?
Firstly it doesn't mean trade will stop. People on both sides will still want to and need to trade. But there will inevitably be some added complexities to trade in the form of additional paperwork, duties and taxes to pay and possibly delays at the boarder. In essence however it will be similar to trade with the rest of the world – something we do everyday of the week.
Businesses do need to start planning now if they are to avoid an abrupt hiatus in trade. We are able to help and advise companies on new trade arrangements and can manage the whole process if required. With our many years experience with customs and port clearance we are well positioned to support companies who may be new to this and are looking for support and guidance. To find out how we can help you is easy – just click on the button below and fill in the form – we will do the rest!