How are you finding the first year post Brexit?
Are you reliant on supplies from the EU?
Everything going to plan?
If you are experiencing problems with your  supplies – talk to us.
Sourcing

Quality control

Compliance with Regulations and Certificates

Port and customs clearance

Transportation and Logistics
Now that Brexit is with us a new pattern of trading is emerging.  This has led to disruption of some supply chains and delays to others.  One of the main advantages of sourcing supplies from Europe border free access has vanished.  We offer cost effective, reliable solutions to allow businesses to continue to operate in a secure and profitable manner.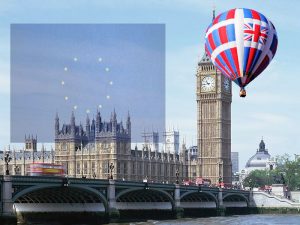 Brexit affects all businesses who trade outside the UK, whether its with Europe or further afield. As we now settle into the new norm it is apparent for many businesses who relied on supplies from EU countries or sold into the EU that life will no longer be so simple and in some cases it has become unprofitable.  Now is the time for such businesses to widen their horizons – look further afield, identify new markets and new suppliers.
One important area which concerns many businesses is thier supply chain.  Securing a reliable secure supply of parts and materials is essential for any business to operate.  As trade consultants with experience working in many countries we are increasingly being asked to help find alternative sources of supplies.    Trading with China is of course not new – its being going on for centuries!  But what is new is the balance between trading with near neighbours in Europe in a 'common market vs the lower prices offered by China has tipped significantly in favour of the latter. 
China has also come along way in the last couple of decades and now has advanced engineering and manufacturing skills to produce high quality products and components. 
Moving your supply chain to another country can seem daunting, especially one so far away, but with us at your side we can make the whole process easy for you.  With many years experience in China we are able to offer you a secure and hassle free entry into the trading with the worlds second biggest economy.   Prices are generally cheaper than in Europe, Capacity is much higher and with virtually no Covid-19 infections production is carrying on uninterrupted. 
To find out how we can help you is easy – just click on the button below and fill in the form – we will do the rest!