Supplies of PPE remain a challenge for many countries throughout the world including the UK.  We thought we would share just some of the challenges faced when trying to purchase PPE at the moment.  We can start with looking for a factory that has spare capacity you can purchase.  Many have their entire production capacity bought up for the next 10 weeks or more.  Its a global market place with buyers from many countries competing for supplies.  Only the most nimble and those prepared to move fast succeed.  A slow moving ponderous government weighed down by red tape will struggle to secure supplies in this market.
The second challenge is checking the product has the correct certification.  The problems with incorrect, incomplete and in some cases sadly fake certification has been well publicized in the media.  Some is easy to spot but some is very hard to realise if it is genuine or not.  Even if it is genuine how can you be sure the tests and certification relate to the product you are looking to buy and not to another (similar) product?
Once this stage is passed you have to agree packaging, and time tables for production.  You then need to make sure your order gets fulfilled and not pushed down the queue by larger more enticing orders from another buyer.  This can happen a lot if you do not watch closely!
Assuming you get over these challenges you then have to ship your goods to the UK.  At a time where there are virtually no passenger flights (with empty holds for cargo) and there is huge demand for airfreight this is no easy feat.  prices with couriers has rocketed several fold and queues are long.  Typically airs hipping would take 2-3 days pre COVID-19.  Now 7-10 days is the best one can hope for.  Before your consignment gets on a plane however it has to clear China customs.  In an genuine attempt to address the problems of fake certification and in the face of mounting criticism from overseas the China government has imposed a series of checks on out going medical supplies.  This has led to large delays and backlogs at the airports as exporters scrabble to get the new licences and certificates required in order to clear customs.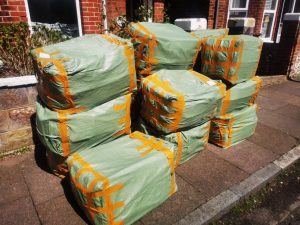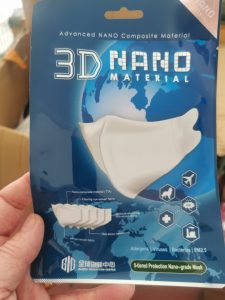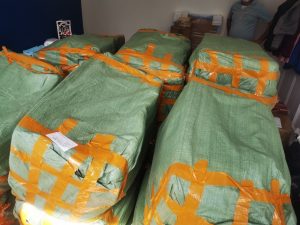 Unless your consignment is booked directly on a charter flight it may well travel though many countries on the way to the UK.  A recent consignment of ours traveled from China via Hong Kong, Anchorage (Alaska) and Cologne (Germany) before finally making it to the UK.
Happily the pictures here show that with perseverance goods do arrive and can be delivered to our hard working health care workers who are risking their lives everyday dealing with this virus.
Finally is there a better way – we believe so and we are currently taking steps to provide a more reliable and more cost effective solution for the UK. More of which another day!