Business in Britain have been urged to start planning their post Brexit strategy now and not to wait for the outcome of negotiations with Brussels according to the Institute of Directors.
Allie Renison the head of Europe and trade policy at the IoD said companies should move now to establish tier post Brexit trade links and not wait for the outcome of negotiations which are likely to protracted. It is expected Teresa may will trigger Article 50 – the instrument to commence our forma exit from the EU next month. Many larger companies are already planning their post Brexit strategy and smaller companies must now follow suit.
Confidence remains high amongst British businesses but at some point not far down the line the rules governing how the UK trades with the rest of the world will change. By planning firms can minimise the impact of such changes.
Firms trading good are likely to be the earliest to feel the change and also the most severely affected when new tariffs and customs checks come into place.
The changes will however bring opportunities. There will be winners and loosers with those firms who plan well in advance likely to be the winners.
Current trading patterns show Germany as the biggest importing country with the USA the top destination for our exports. Europe will continue to be an important trading partner post Brexit but it likely companies will increasingly look to the wider world market to source products and find customers to export to. China is currently the third biggest importer to the UK and 6th biggest exporter. With the huge opportunities available in China we believe that will change.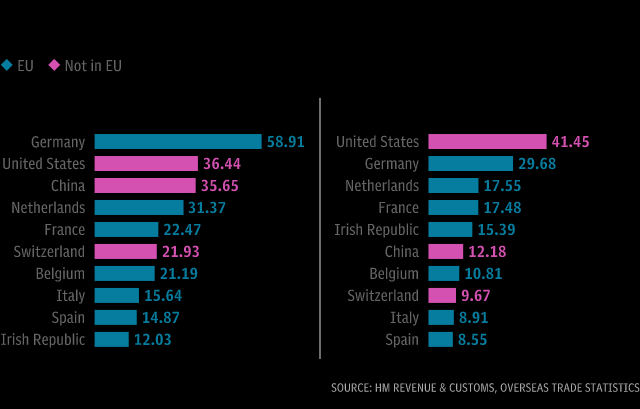 A number of companies have already approached us to assist with this transition process and assist them in increasing Trade with China. The sooner companies start to plan and seek help the better. Call us know to see how we can help your company.